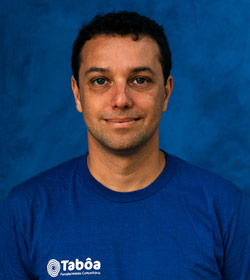 Roberto Vilela
Chief Officer
Graduated in Business Management and master in Public and Government Administration by EAESP-FGV, is an expert in microcredit and microfinance and consultant of municipal governments, OSCIPs and e private data base for development and creation of organizations and programs.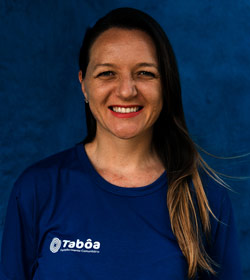 Larissa Boing
Manager of Economic Strengthening
Graduated in Tourism by the Universidade Federal do Paraná – Federal University of Paraná, master in Regional Development and Environment by UESC/BA and post-graduated in Group Dynamics by Sociedade Brasileira de Grupos – Brazialian Society of Groups. Has experience in project management, teaching-learning methodology and stimulation to entrepreneurism.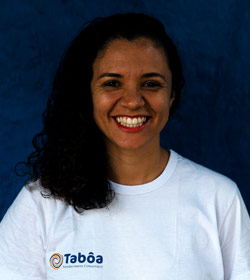 Mayne Santos
Manager of Communitarian Strengthening
Has a Master's degree in Culture and Tourism, acted as consultant and participative planning manager and communitarian development in the Southern Bahia's territory, substitute professor in Tourism, in Uneb, Campus VXIII, Eunápolis/BA and Elo of the Florescer Project (Dragon Dreaming Methodology).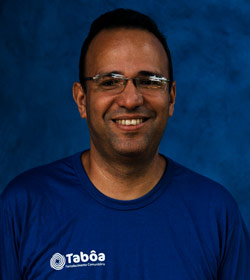 Sérgio Caldas
Administrative and Financial Manager
Graduated in Administration by the Universidade Estadual de Santa Cruz (UESC) – State University of Santa Cruz, post-graduated in Accounting Financial Management. Professor of Financial Mathematics, Costs and Budget Accounting, Statistics, Projects and Business Valuation. Is expert in financial management, planning and controllership.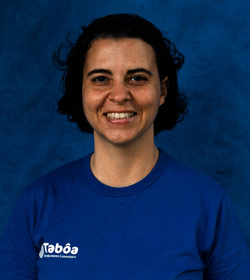 Raquel Davi
Media and Assessment Manager
Acts with communication and facilitation of participative projects and organizational innovation. Graduated in Juridical Sciences, has a post-graduation in Business Management by FGV and in Biopsychology and in Genuine Communication, coach of creation and collaborative projects methodology - Dragon Dreaming.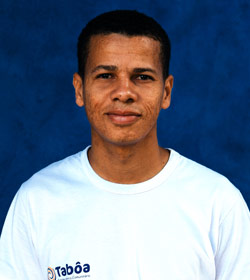 Robson Bitencourt
Development Assistant
Graduated in Environmental Management by Universidade Norte do Paraná – North University of Paraná – and higher technician in Ecotourism and Adventure Tourism by Instituto Aliança – Aliança Institute; and also Founding Partner of Associação de Guias e Condutores de Serra Grande (ASCONGUIS) - Guides and Conductors Association of Serra Grande – and is currently studying Geography by the Universidade Estadual Santa Cruz (UESC) – State University of Santa Cruz.