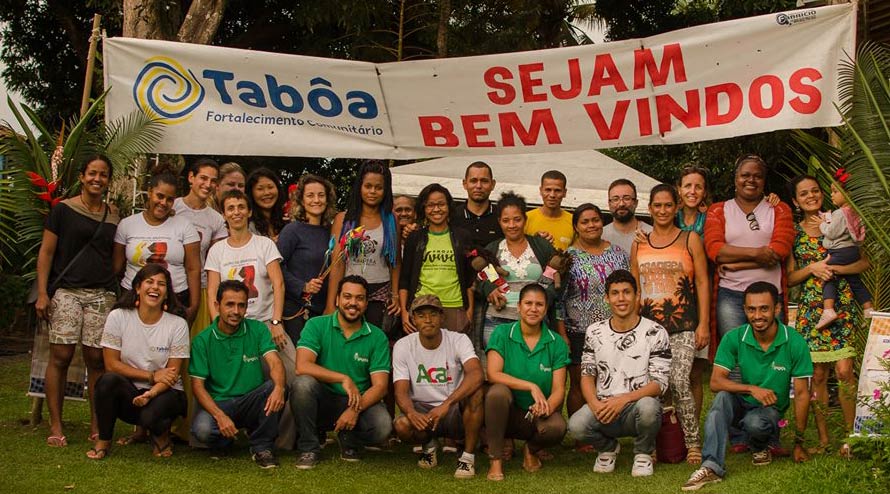 Tabôa is a non-profitable organization that promotes community based initiatives and socioeconomics business that values the local culture, the diversity and contributes to the generation of prosperity and life quality.

Started its operation in Abril of 2015, in the district of Serra Grande, Uruçuca/BA and in communities of the Parque Stadual da Serra do Conduru (PESC) – Serra do Conduru State Park. Since 2017 has broadened its operation to other communities located in Ilhéus, Uruçuca and Itacaré counties.
VISION
The South of Bahia Communities embrace sustainable practices and make the economy more dynamic with the lead of local people and organizations.
MISSION
Strengthen South Bahia communities by providing the access to knowledge, financial resources and the stimulation of group work so that the people, business and organization may fulfill their potential to achieve sustainability.
VALUES
Trust: is our bottom line. We act on the world from this point, creating trust I our relations, honoring the stablished deals and operating from the truth;
Transparency: in everything that is done to all involved and interested;
Inclusion: we believe in the individual potential, in equality and opportunity to all;
Respect to the environment: projects that values all forms of life;
Simplicity: in the way of acknowledging life, beauty and simplicity, the transformation of the simple, and the processes and in the making;
Value of the human and it's potentials.